Addiction affects roughly 10% of the population. Do you know how to recognize the signs at work?
Do you have employees with above-average time away from the workplace? Do you have managers with inconsistent or unpredictable behaviour? Could these be signs of an addiction problem? Does your company need to implement a workplace drug and alcohol policy?
Drug and alcohol abuse in the workplace leads to injuries, decreased morale and lost time. Your cost of benefits increases and the negative effect on employees impacts productivity and profitability in countless ways.
Nadine Wentzell has worked in the area of drug and alcohol abuse for over 25 years, both as a pharmacist and as a Narcotic Inspector with Health Canada. As a Drug & Alcohol Awareness Consultant Nadine shares her expertise and guidance with organizations that want to take a responsible approach to this critical workplace issue.
Managing addictions is vital to minimizing your risks and liabilities.
The least you need to know:
How to recognize the physical and behavioural signs of drug and alcohol abuse
How to mitigate your legal and ethical responsibilities
The hidden and real costs of substance abuse
Strategies to address substance abuse at work
Diligent Action
Consider the many issues involved and seek expert guidance
Educate managers, supervisors and employees
Implement a customized workplace Drug & Alcohol Policy
Adopt a step-wise process for interacting with troubled employees
Act now to address this critical issue. Contact us today!
Nadine is committed to building current, effective, and industry-specific workplace drug and alcohol policies and programs. Her focus is on providing up-to-date, relevant information about the impact of substance abuse in the workplace and effective actions to mitigate risk and liability.
Nadine provides customized consulting services to businesses and organizations. Her background and experience in team-building and coaching assists in individual and team action planning. She is passionate about using a collaborative approach and encourages transparency within organizations working toward the introduction or revision of drug and alcohol programs. Nadine interacts with people from all levels of an organization to facilitate understanding and support for organizational change. Follow-up accountability involving the client and consultant is a key component of her work.
Nadine regularly provides presentations to management teams, unions, professional associations and conferences to provide an understanding of current workplace issues regarding drugs and alcohol in the workplace. She has extensive experience addressing prescription drug abuse. Marijuana for medical purposes is also an area of interest and expertise. She utilizes a step-wise approach to effectively address this in the workplace.
… her experience and background helped explain issues that are current today – she is pleasant and communicates at all levels from the CEO to the shop floor worker.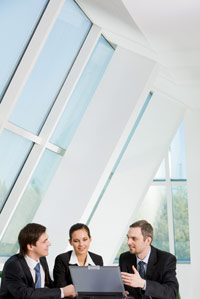 Nadine's focus is individual and team effectiveness. She works with clients to guide them in being more effective at what they do, and more efficient in the process. Net results are evidenced in improved service delivery and profitability. She uses her "Coaching Forward™" strategy to reach performance targets and goals.
Nadine's work is individually customized and focused for each client! Based on learning and operational needs, her methods and processes are tested for reliability and validity. Nadine's results are measurable.
…her methods and processes are tested for reliability and validity.
Nadine's approach is collaborative. She interacts with people from all levels of an organization to facilitate understanding and support of the learning process. She uses a variety of assessment and evaluation tools to identify key targets for professional development. The end result is accountability for positive change.
Nadine provides consulting to individuals, businesses and organizations based on their unique and individual circumstances – meeting them where they are. One of the primary factors that differentiate her work is individual and team action-planning to make learning "stick." Follow up accountability involving the client and t consultant is key.
Nadine's personal philosophy is to approach learning through discovery – an examination of our lives to determine what has brought us to where we are and how that journey has shaped us – to enlighten and expand our direction for the future.